Posts for tag: snoring
By Denmark Family Dentistry
November 19, 2020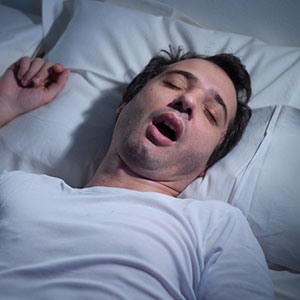 One in ten Americans has diabetes, a serious condition that may increase the development and severity of other health problems—including gum disease. Because of this latter connection, dental providers join other health professionals during November's National Diabetes Month to call attention to this chronic disease and its effect on health and well-being.
There's another health condition with a diabetes connection that isn't as well known: obstructive sleep apnea (OSA). It's also of keen interest to dental providers, as dentists are often involved in the discovery and treatment of this common sleep disorder.
OSA is the temporary blockage of the airway during sleep by the tongue or other anatomical structures. The subsequent drop in oxygen awakens the body to remove the obstruction. People with OSA may not realize they have the condition, but their bed partner can often attest to their snoring, snorting and gasping for breath during the night. Such episodes can occur several times per night, depriving the person of sufficient sleep.
Chronic OSA can contribute to the development of other health problems, among them Type 2 diabetes. It can do this first by interfering with the metabolization of glucose (blood sugar). It may also increase the body's resistance to insulin, the primary hormone regulating glucose.
Fortunately, properly managing OSA can lower your risk for diabetes, and that's where dentists may be able to help. For one thing, we dentists are often the first to notice early signs of OSA—sometimes even before our patients do.
According to the American Sleep Apnea Association, as many as 80% of the estimated 22 million Americans with OSA may not know they have it. But dentists often identify OSA indicators while examining patients: signs like an enlarged tongue or tonsils, or patients falling asleep in the exam chair. While we can't formally diagnose OSA, we often refer symptomatic patients to a sleep specialist.
Dentists also offer an alternative to the most common OSA therapy, which is continuous positive airway pressure (CPAP). This therapy employs a motorized pump that delivers pressurized air into the throat via face mask to keep the airway open during sleep. Although effective, some people find a CPAP machine noisy and uncomfortable to use.
Alternatively, dentists can provide an oral device that can often help patients with mild to moderate OSA that's worn in the mouth during sleep. Most of the various types of these appliances either reposition the lower jaw with a hinge mechanism to keep the throat open or pull the tongue away from the airway through a suction effect.
Diabetes is one part of a chain reaction that can bring unexpected challenges to your health, including to your teeth and gums. You can slow or even stop its development with proper diet, exercise and good, restful sleep. Dealing with OSA is often part of that equation—and we may be able to help.
If you would like more information about the prevention and treatment of diabetes, please contact us or schedule a consultation. To learn more, read the Dear Doctor magazine article "Oral Appliances for Sleep Apnea."
By Denmark Family Dentistry
March 30, 2019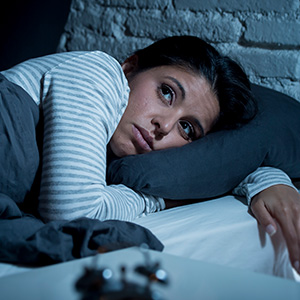 The month of March brings the first day of spring, when nature seems to wake up after a restful winter slumber. It also brings Sleep Awareness Week, which leads us to ask: How's your sleep? For around one of every three people, the answer seems to be: Not so good! In fact, it's estimated that some 50-70 million people in the U.S. alone have sleep problems, including sleep-related breathing disorders like obstructive sleep apnea (OSA).
People who suffer from this condition seem to sleep fitfully and snore loudly—and they may actually wake up dozens of times every night without even knowing it. These "micro-arousals" make it impossible to get restful sleep, which can lead to fatigue, trouble concentrating, and behavioral issues. Children with sleep disorders like OSA are sometimes diagnosed with attention deficit/hyperactivity disorders because the symptoms are very similar.
If you suspect that you (or someone you care about) may have a serious sleep disorder, it's a good idea to get an examination from a medical professional who specializes in this area. If the diagnosis is OSA, there are a number of treatments that can be effective—one of which is an oral appliance that's available from the dental office.
Dentists are quite familiar with the anatomical structure of the mouth, which is sometimes the root cause of OSA. In many individuals, the soft tissue structures in the back of the oral cavity (including the tonsils, tongue and soft palate) can shift position when muscles relax during sleep and block the flow of air through the windpipe. The lack of sufficient air may cause a person to awaken briefly, gasp for breath, and then relax their muscles—over and over again, all night long.
After a complete exam, we can have an appliance custom-made for you that has proven successful in managing mild to moderate cases of OSA. Shaped a little like a retainer, it is worn in your mouth at night and taken out in the daytime. The appliance helps maintain an open airway by re-positioning the jaw and/or keeping the tongue out of the way.
Oral appliance therapy is one of the most conservative options available for treating OSA: It requires no major equipment or irreversible medical procedures. However, there are a number of other options, including machines that supply pressurized air through a face mask and even oral surgery. It's important to consult with a specialist in sleep disorders when you're facing this issue. If the diagnosis is OSA or a similar sleep problem, remember that help may be available here at the dental office.
If you have questions about sleep-related breathing disorders, please contact us or schedule an appointment for a consultation. You can read more in the Dear Doctor magazine articles "Oral Appliances For Sleep Apnea" and "Sleep Disorders & Dentistry."
By Denmark Family Dentistry
August 12, 2018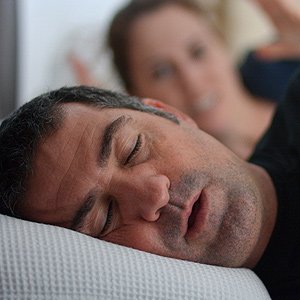 Fatigue, a "foggy" mind, and irritability are all signs you're not getting enough sleep—and neither might your sleeping partner from your continuous snoring. You might have a common form of sleep-related breathing disorder (SRBD) known as obstructive sleep apnea.
Sleep apnea occurs when the airway becomes obstructed (usually by the tongue), resulting in a lack of oxygen. The body rouses from sleep just enough to correct the obstruction. This can occur and interrupt deep sleep several times a night, causing the aforementioned problems as well as personality changes, high blood pressure or increased stomach acid reflux. If the problem persists, sleep apnea could also become a long-term factor in the development of heart disease, diabetes or other serious conditions.
Fortunately, we can do something about it. While some may require more invasive intervention, most cases of sleep apnea can be alleviated through continuous positive airway pressure (CPAP) therapy. In this therapy, an electrical pump supplies pressurized air into a face mask worn while sleeping. The increased air pressure helps to keep the airway open.
For some patients, however, CPAP can cause discomfort like claustrophobia, nasal congestion and dryness. If that's a concern for you, you might want to consider an oral appliance provided by your dentist.
Customized to your own individual mouth contours, this appliance is usually a two-part hinged device that draws the lower jaw and the tongue forward to open the airway. Easily adjustable, these appliances are usually more comfortable to wear than a CPAP and don't require electricity or have the attendant noise of a CPAP pump.
They do, however, have a few drawbacks: they can disrupt saliva flow, causing either too much or too little; they may result in some morning soreness; and they can stimulate unnecessary tooth or jaw movements. For most, though, these side effects are minor compared to a better night's sleep.
If you suspect you may have some form of SRBD, you'll need to have it confirmed through a physical examination and possibly sleep lab testing. If it is sleep apnea, your physician and dentist can work together to help you find the right therapy to regain the benefits of a good night's sleep.
If you would like more information on sleep apnea, please contact us or schedule an appointment for a consultation. You can also learn more about this topic by reading the Dear Doctor magazine article "Sleep Disorders & Dentistry."