Posts for tag: oral surgery
By Denmark Family Dentistry
November 25, 2019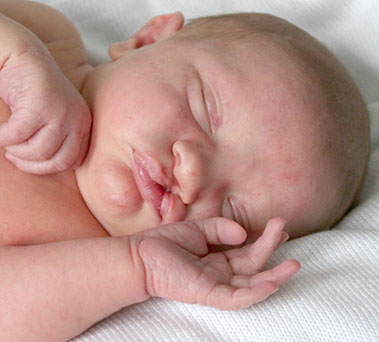 One in 700 babies are born each year with a cleft lip, a cleft palate or both. Besides its devastating emotional and social impact, this common birth defect can also jeopardize a child's long-term health. Fortunately, incredible progress has occurred in the last half century repairing cleft defects. Today's children with these birth defects often enter adulthood with a normal appearance and better overall health.
A cleft is a gap in the mouth or face that typically forms during early pregnancy. It often affects the upper lip, the soft and hard palates, the nose or (rarely) the cheek and eye areas. Clefts can form in one or more structures, on one side of the face or on both. Why they form isn't fully understood, but they seem connected to a mother's vitamin deficiencies or to mother-fetus exposure to toxic substances or infections.
Before the 1950s there was little that could be done to repair clefts. That changed with a monumental discovery by Dr. Ralph Millard, a U.S. Navy surgeon stationed in Korea: Reviewing cleft photos, Dr. Millard realized the "missing" tissue wasn't missing—only misplaced. He developed the first technique to utilize this misplaced tissue to repair the cleft.
Today, skilled surgical teams have improved on Dr. Millard's efforts to not only repair the clefts but also restore balance and symmetry to the face. These teams are composed of various oral and dental specialties, including general dentists who care for the patient's teeth and prevent disease during the long repair process.
Cleft repairs are usually done in stages, beginning with initial lip repair around 3-6 months of age and, if necessary, palate repair around 6-12 months. Depending on the nature and degree of the cleft, subsequent surgeries might be needed throughout childhood to "polish" the original repairs, as well as cosmetic dental work like implants, crowns or bridgework.
In addition to the surgical team's skill and artistry, cleft repair also requires courage, strength and perseverance from patients and their parents, and support from extended family and friends. The end result, though, can be truly amazing and well worth the challenging road to get there.
If you would like more information on repairing cleft birth defects, please contact us or schedule an appointment for a consultation. You can also learn more about this topic by reading the Dear Doctor magazine article "Cleft Lip & Cleft Palate."
By Denmark Family Dentistry
April 02, 2014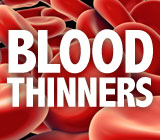 The proliferation of drugs to treat all manner of diseases and conditions has heightened concerns not only about general side effects, but also how a particular drug may affect treatments for other conditions. There are indications, for example, that drugs classified as blood thinners could cause complications for patients undergoing oral surgery.
Blood thinners like Warfarin are typically prescribed to patients with artificial heart valves or who are at significant risk for stroke, heart attack, or the formation of clots that could potentially damage the heart and lungs. The drug reduces the coagulation (clotting) mechanism in blood; aspirin taken regularly should also be considered a blood thinner.
As with any invasive procedure, blood thinners can complicate oral surgery. Blood doesn't clot normally and so bleeding during a procedure is more difficult to stop. This doesn't necessarily mean the surgery can't be performed. For one thing, many oral procedures like tooth removal involve little trauma to tissues and bleeding in the hands of a careful and experienced surgeon. The surgeon can also use hemostatic agents during surgery that will stabilize blood clotting, as well as suturing the incision in such a way as to reduce bleeding from surface capillaries. In the case of a tooth extraction, a bone graft placed within the empty socket not only reduces bone loss from a missing tooth, but can also enhance bleeding control.
In consultation with your medical doctor, it's also possible to temporarily stop or reduce your medication dosage in anticipation of a pending oral surgery. While it may not be safe to stop the drug altogether, a reduced dosage can ease the anti-coagulant effect and reduce any complications from bleeding that might occur during the surgery. You can then resume normal dosage soon after the procedure.
During your pre-op examination, it's important to let your surgeon know about any drugs you are currently taking, including over-the-counter drugs like aspirin. The oral surgeon will then be able to take the necessary steps, including working with your medical doctor, to ensure your surgical procedure is safe and uneventful.
If you would like more information on oral surgery precautions while taking blood thinners and other medication, please contact us or schedule an appointment for a consultation. You can also learn more about this topic by reading the Dear Doctor magazine article "Oral Surgery & Blood Thinners."
By Denmark Family Dentistry
December 12, 2013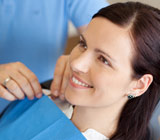 During most of your life, your dental healthcare will be mainly provided by your general dentist. Sometimes, though, certain situations and conditions call for the skills of a dental specialist. One such specialist is an oral surgeon.
An oral surgeon is a dentist who has undertaken further training and residencies in the practice of oral surgical procedures and treatments. They are especially distinguished by surgical procedures that may require advanced forms of anesthesia.
The field of oral surgery touches on a wide array of conditions. They are adept at tooth extractions, especially difficult cases like impacted teeth, and surgical procedures that correct issues involving the underlying bone of the jaw. They perform procedures as part of treatment for diseases of the jaws or facial region (including biopsies, and the removal and treatment of oral cancers), reconstructive surgeries of the mouth and jaw following disease or injury, and orthognathic surgeries that correct malocclusions (bad bites) caused by the size of the jaw and its placement with the skull.
Oral surgeons also provide treatments in the area of pain management like temporo-mandibular disorder (TMD), a group of conditions involving the joint that connects the lower jaw with the skull. Because of their background training in oropharyngeal (pertaining to the back of the mouth and the throat) physiology, many oral surgeons have received further training in the diagnosis and treatment of obstructive sleep apnea (OSA). They also play an important role in cosmetic dentistry, as with the surgical placement of dental implants.
All in all, these professionals are an important part of your dental healthcare team. Along with your general dentist and other oral specialists, they're committed to helping you gain the highest degree of dental health possible, as well as a vibrant, healthy smile.
If you would like more information on the role of oral surgeons, please contact us or schedule an appointment for a consultation. You can also learn more about this topic by reading the Dear Doctor magazine article "Why Consult an Oral Surgeon?"