Posts for: April, 2018
By Denmark Family Dentistry
April 24, 2018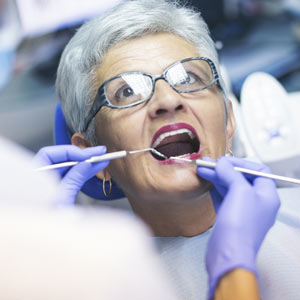 It's likely you depend on your regular dentist for the lion's share of your dental care. But in cases of advanced disease or trauma, you may need the services of a dental specialist.
This could be the case with periodontal (gum) disease, a bacterial infection triggered by a thin biofilm on tooth surfaces called dental plaque that isn't adequately removed through daily oral hygiene practices. While your regular dentist can effectively treat many forms of gum disease, there are times when you should see a periodontist who specializes in the gum, supporting bone and connective tissues.
So, when should you see a periodontist for gum disease treatment? Here are 3 situations that may call for this important dental specialist.
If your dentist refers you. Your dentist may be quite proficient in treating gum disease, mainly by removing the dental plaque and tartar sustaining the infection. But if the infection has advanced deep within the gum tissues especially around the roots and bone, you may need more advanced measures, including surgery, performed by a periodontist.
If you'd like a second opinion. Of course, you don't need a referral to see a periodontist. You can make an appointment with one for another opinion about your diagnosis and recommended treatment plan. If you choose to see a periodontist, make sure they have access to all your dental and medical records, as well as your past health history.
If you have other health issues. Gum disease often doesn't occur in a vacuum – it may exist and even influence (or be influenced by) other inflammatory medical conditions. If you have such a condition like diabetes or cardiovascular disease, you may opt to see a periodontist first for a more comprehensive evaluation.
In the meantime, keep an eye out for the first signs of disease including red, swollen or bleeding gums (if you smoke, be aware smoking hides these signs of disease). And practice daily brushing and flossing as well as obtaining regular dental cleanings to keep plaque accumulation to minimum. Preventing gum disease and getting treatment as early as possible may help you avoid more invasive treatments later.
If you would like more information on treating gum disease, please contact us or schedule an appointment for a consultation. You can also learn more about this topic by reading the Dear Doctor magazine article "When to See a Periodontist."
By Denmark Family Dentistry
April 14, 2018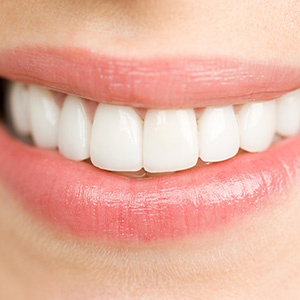 Porcelain veneers are a great way to enhance an unattractive smile. But are they appropriate for teenagers? The answer usually depends on a patient's current development stage and the type of veneer used.
Veneers are thin layers of porcelain bonded to the front of teeth. But even though quite thin, they can appear bulky if we don't first remove some of the tooth's enamel surface. This is irreversible, so the tooth may require a restoration from then on.
This could be a major issue for teens whose permanent teeth are still developing. During this period the tooth's central pulp is relatively large and the dentin layer not fully developed. As a result, the pulp's nerves are often closer to the surface than in an adult tooth. This increases risk of nerve damage during veneer preparation; if nerve damage occurs, the tooth could ultimately require a root canal treatment to save it.
On the other hand, some types of veneers don't require tooth alteration (or only very little) beforehand. These "no-prep" or "minimal prep" veneers are best for certain situations like abnormally small teeth, so we must first determine if using such a veneer would be appropriate for your teen.
In effect, we'll need to weigh these and other factors before determining if veneers are a safe choice for your teen. That being the case, it may be more advisable to consider more conservative cosmetic techniques first. For example, if enamel staining is the main issue, you could consider teeth whitening. Although the often amazing results eventually fade, whitening could still buy some time until the teeth have matured to safely apply veneers.
Slight deformities like chipping can often be corrected by bonding tooth-colored composite material to the tooth. In artistic hands it's even possible to create a full veneer effect with very little if any tooth preparation. How much we can apply, though, depends on tooth size, and it won't be as durable as a porcelain veneer.
With that said, veneers could be the right solution to enhance your teen's smile. But, we'll need to carefully consider their dental situation to ensure their new smile remains a healthy one.
If you would like more information on cosmetic solutions for smile appearance problems, please contact us or schedule an appointment for a consultation.