Posts for: March, 2015
By Denmark Family Dentistry
March 16, 2015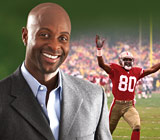 According to NFL football legend Jerry Rice, "Football can be brutal—injuries, including those to the face and mouth, are a common risk for any player." And if anyone should know, it would be Jerry.
During an interview with Dear Doctor magazine, the retired NFL pro discussed his good fortune to have had just a few minor dental injuries during his pro playing days. He credits this success to the trainers and protective equipment professional football teams have to keep the players off the injured list. However, this was not the case during his earlier years in football. "There wasn't a lot of focus on protecting your teeth in high school," he said. "You had to buy your own mouthguard." He continued, "Things changed, though, when I went to college."
Unfortunately, not much has changed since Jerry's high school days for young athletes. This is why we feel it is so important that parents and caregivers understand the risks and take proactive steps towards protecting the teeth, gums, bone and soft tissues of their children with a mouthguard. This is especially true for anyone — adults included — participating in high-contact sports such as basketball, baseball, hockey (field and ice), football, soccer, wrestling, martial arts, boxing and activities such as skateboarding, in-line skating and skydiving.
But all mouthguards are not the same. The best mouthguard, based upon evidence-based research, is one that is custom-designed and made by a dental professional, with the athlete's individual needs taken into account.
We make our custom mouthguards from precise and exact molds of your teeth, and we use resilient and tear-resistant materials. Once completed, it should be comfortable yet fit snugly so that you are able to talk and breathe easily with it in place. It should also be odorless, tasteless, not bulky and have excellent retention, fit and sufficient thickness in critical areas.
And while mouthguards may seem indestructible, they do require proper care. You should clean it before and after each use with a toothbrush and toothpaste, transport and store the mouthguard in a sturdy container that has vents, make sure not to leave it in the sun or in hot water and rinse it with cold, soapy water or mouthwash after each use. And last but not least, you should periodically check it for wear and tear so that you will know when replacement is needed.
To learn more about mouthguards, continue reading the Dear Doctor magazine article "Athletic Mouthguards." Or you can contact us today to schedule an appointment so that we can conduct a thorough examination and make molds of your teeth for your custom mouthguard. And if you want to read the entire feature article on Jerry Rice continue reading "Jerry Rice — An Unbelievable Rise To NFL Stardom."
By Denmark Family Dentistry
March 06, 2015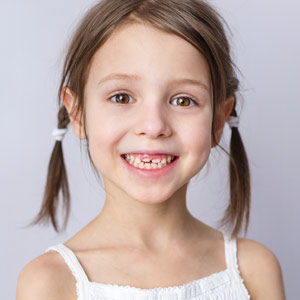 For most people, raising kids is an expensive proposition. (A recent estimate by the U.S. Department of Agriculture puts the average tab at almost a quarter of a million dollars before they turn 18.) But if you've been keeping up with parenting news lately, you may have come across an even more jaw-dropping fact: According to a survey by the Sunstar group, a maker of oral hygiene products, when the tooth fairy makes a pickup in New York City, she (or her parental surrogate) leaves an average of $13.25 per tooth!
That compares to $9.69 per tooth in Los Angeles, $5.85 in Chicago and $5.02 in Boston — and it's a far higher rate than most other polls have shown. But it brings up a good question: What's a baby tooth really worth? Ask a dentist, and you may get an answer that surprises you: A lot more than that!
A child's primary (baby) teeth usually begin coming in around the age of 6 to 9 months, and start making their exits about the time a child reaches six years; by the age of 10 – 13, they're usually all gone. But even though they will not last forever, baby teeth are far from disposable — and they deserve the same conscientious care as adult teeth. Here's why:
Primary teeth play the same important roles in kids' mouths as permanent teeth do in the mouths of adults: they allow kids to bite and chew effectively, speak normally and smile brightly. Their proper functioning allows children to get good nutrition and develop positive social interactions as they grow toward adolescence — and those are things it's difficult to put a price tag on.
But that's not all baby teeth are good for. Each one of those little pearly-whites serves as a guide for the permanent tooth that will succeed it: It holds a space open in the jaw and doesn't let go until the grown-up tooth is ready to erupt (emerge) from beneath the gums. If primary teeth are lost too soon, due to disease, decay or accidents, bite problems (malocclusions) can develop.
A malocclusion ("mal" – bad; "occlusion" – bite) can result when permanent teeth don't erupt in their proper locations. "Crowding" is a common type of malocclusion that can occur when baby teeth have been lost prematurely. The new, permanent teeth may come in too close together because neighboring teeth have shifted into the gap left by the prematurely lost tooth, creating an obstruction for the incoming teeth. In other cases, the permanent teeth may emerge in rotated or misplaced positions.
Bite problems make teeth harder to clean and thus more prone to disease; they may also cause embarrassment and social difficulties. The good news is that it's generally possible to fix malocclusion: orthodontists do it every day. The bad news: It will almost certainly cost more than $13.25 per tooth. Alternatively, baby teeth in danger of being lost too soon can often be saved via root canal treatment or other procedures.
We're not advocating giving big money to toddlers — but we do want to make a point: The tooth fairy's payout: a few dollars. A lifetime of good checkups and bright smiles: incalculable.
If you have questions or concerns about baby teeth, please call our office to schedule a consultation.