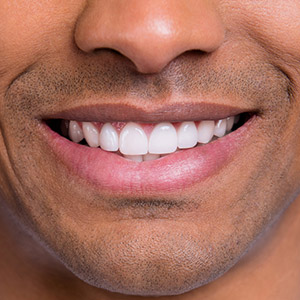 When you look in the mirror, are you happy with what you see? Many of us aren't, fretting over our weight, our hair color, our nose shape or some other aspect of our physical appearance. And, many are also frustrated with what they perceive to be a less-than-desirable smile.
If your smile embarrasses you to the point that you want to hide it, that can do a number on your self-esteem. In turn, it could put a damper on your career, your social relationships or your love life.
But taking steps to transform your smile could set in motion the opposite effect—a renewed sense of confidence. In recognition of International Boost Your Self-Esteem Month in February, here are 4 pathways to a smile you're confident to share with others.
Dental bonding. Does that chipped front tooth drive you crazy? You might be surprised how easy it is to eliminate a chip or other defect with dental bonding. We begin by applying a resin-based material, matched to your natural tooth color, to the area of defect. Once we've sculpted and cured the successive layers of applied material to achieve the desired shape, you'll have a "new" flawless tooth to enhance your smile.
Veneers or crowns. There are assorted dental defects like chips, discoloration or gaps that we can effectively hide with porcelain veneers. These thin shells of dental material, specially shaped and colored to match your natural teeth, are bonded to the visible surface of the teeth. For more extensive defects, a full porcelain crown could completely cover a defective tooth and give it an entirely new look.
Orthodontics. Your otherwise perfect teeth may be misaligned, giving you a "crooked" smile. But you can have a straighter, more attractive smile with the help of orthodontics. There are basically two routes you can take: fixed braces or, if your bite problem allows it, removable clear aligners. And, as long as you and your mouth are reasonably healthy, you can have your smile straightened at any age.
Dental implants. Sometimes a smile problem isn't flawed teeth, but no teeth at all. Fortunately, there are a number of ways to replace missing teeth, with dental implants at the top of the list. We imbed the implant's titanium post into the jawbone to create a secure hold. After attaching a life-like crown, you'll once again have an attractive tooth that can last for years, if not decades.
So, what changes would you like to make to your smile? After an initial examination, we can discuss your options. The boost to your confidence and self-esteem through smile enhancement could be well worth the effort.
If you would like more information about changing your smile, please contact us or schedule a consultation. To learn more, read the Dear Doctor magazine article "Cosmetic Dentistry."